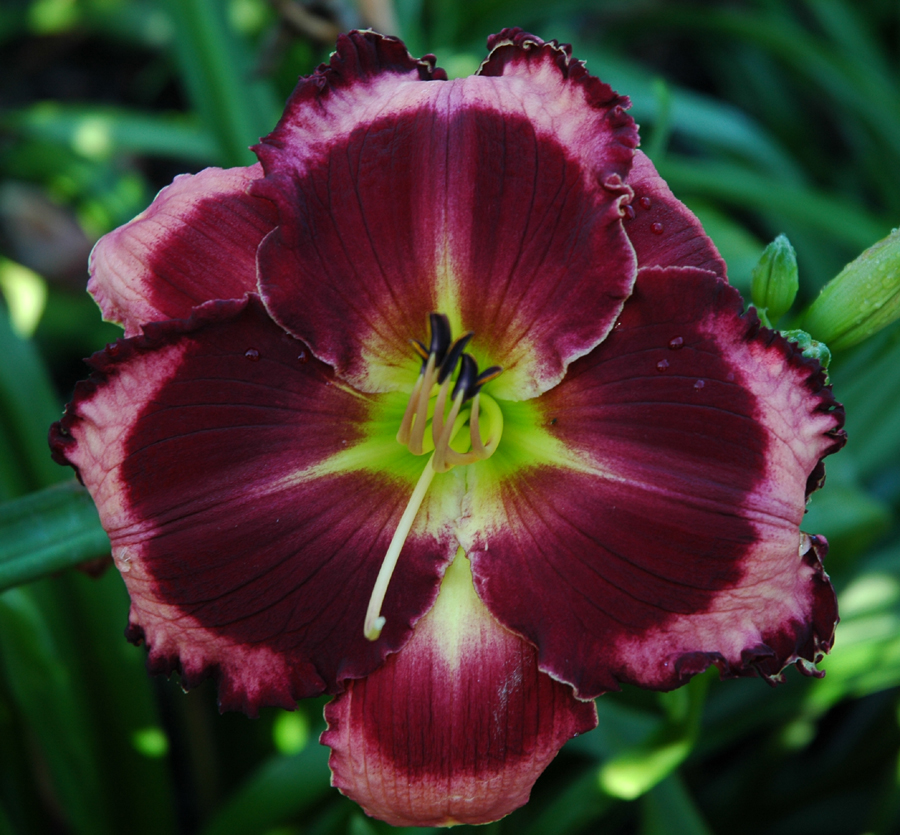 *Bart Roberts

---

*BART ROBERTS (Stamile,P.) TET 5238-C (Aragon X Tetra Peppermint Delight) 27" EERe. Emo. Ev. 6 ½" x 3 3/8" x 2". 4-way branching (2 laterals plus terminal Y). 25-28 buds.

What Tetra TERRY LYNINGER did to the appliqué throats Tetra PEPPERMINT DELIGHT has done for large eyes on large flowers. Thank you to Jack Carpenter for creating two wonderous diploids which when converted are revolutionizing the world of tetraploids.

BART ROBERTS is a very large orchid rose with a huge velvety blue red eye. In both clarity and vibrancy of color I know of no other eyed daylily with such color presence. BART was used extensively this May to capture the bold saturation of colors. We will see next year what this will bring.

Siblings to BART ROBERTS also had prominent white sharks teeth outside the red border so I expect BART ROBERTS may be useful in structural edges as well as borders. Fertile both ways.