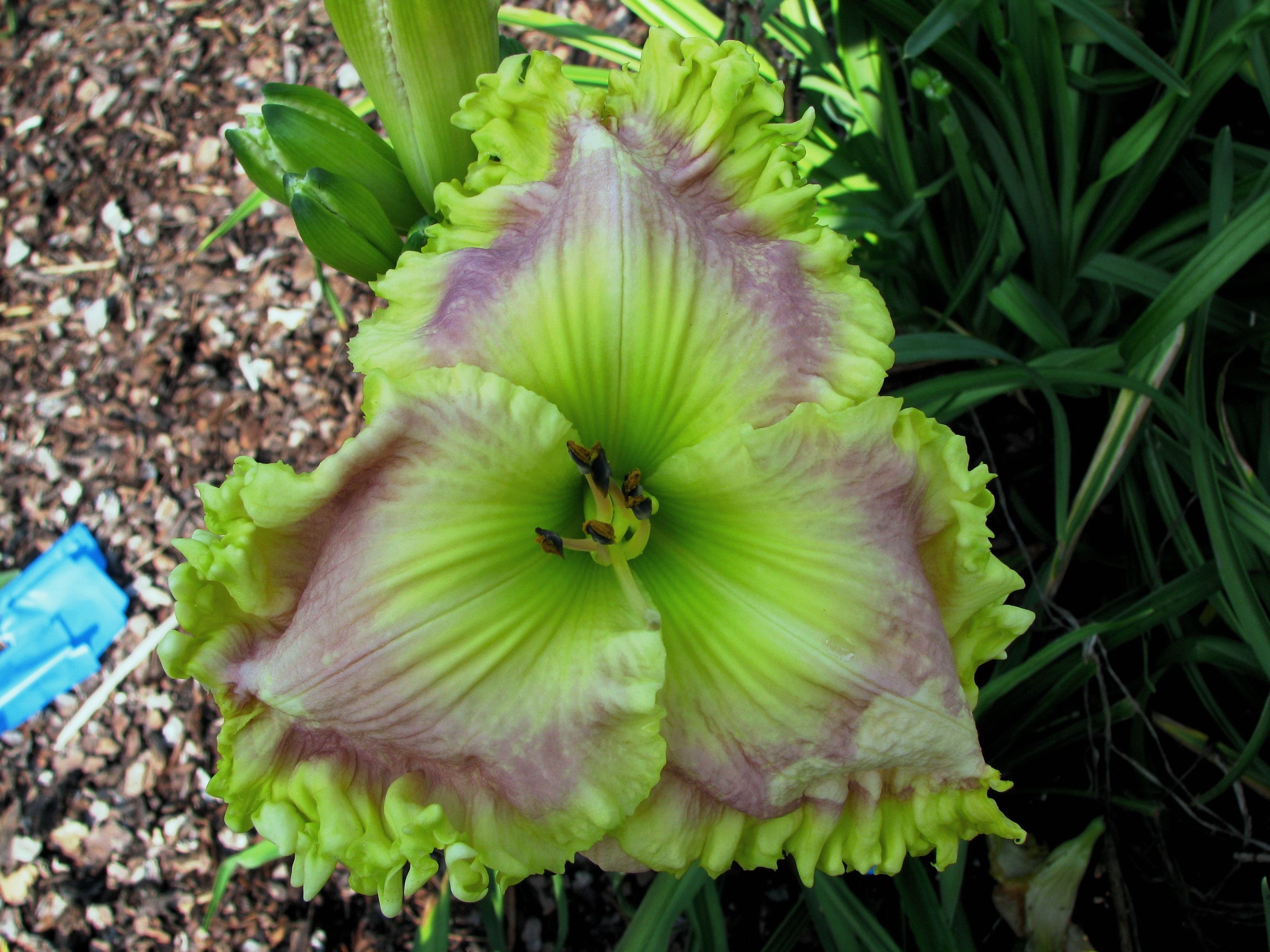 *Burmese Jade

---
*

BURMESE JADE

(Pirece, G)

TET P811 (Mulberry Freeze x Fringy) 35", 7" flower, SEV, emo, EMre, 5 way branching with 35 buds.

Low arching foliage.

Green, green, green, and Big! What a wonderful cross. From two great parents came this large flat faced daylily which consists primarily of two colors; Magenta purple and green. BURMESE JADE'S large grass green throat spills far out onto the flowers face, covering nearly 2/3's of the bloom. The edge is large and shows off the best green edge thus far. This big beauty does not hang and crossed to Barefoot Bay and Mean Joe Green has been a wonderful parent for that illusive GREEN in daylilies. Special. Fertile both ways.