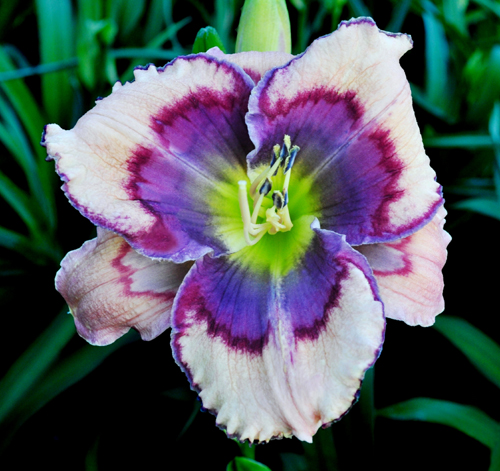 *Celtic Butterfly

---
*
CELTIC BUTTERFLY
(Stamile, P. – Pierce, G.)

TET 936

((Tricolor x Sdlg) (sib to Midnight Amulet) x sdlg)

33"

EV EM re 5.5" flower 5-way branching 35 buds. Much larger than previous butterflies at 5 ½" this wonderful orchid cream butterfly is layered in multicolor patterns with seven distinct segments of colors.

Looking just like the photo the colors are deep and rich with the rings of colors repeating on the sepals and petal edges.

'CELTIC BUTTERFLY' has been one of our most important breeders for large blue eyed pattern flowers.

Fertile both ways.