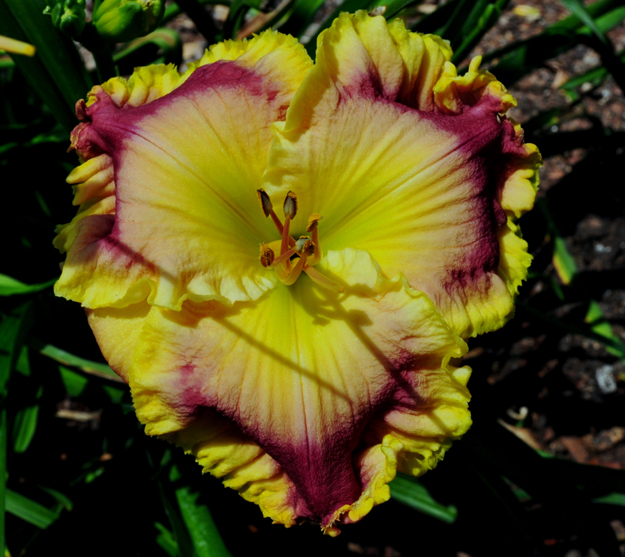 *Cool Runnings

---
*Cool Runnings
(Pierce G.) TET 9316 [(Carefree Sunset x White Base) x (Sdlg x Picture in Picture)] 39" 6.5" flower, EV emo EMre, 6-way branching with 35 buds. Arching Foliage. Fragrant.

I absolutely adore this flower. Of course that's the first thing that comes to mind about every introduction, especially when we introduce only 30 from some 300+ A+ keepers every season. The last thing I ever need to do is have fillers, it's the other way around, and just knowing you have selected things like Cool Runnings makes it easier to toss the rest. Cool Runnings looks exactly like the picture from first flower to last. This bloom is nothing short of impressive, and especially gorgeous as the heat rises the green from the throat is pulled out onto the very large white watermark. I have a whole line in different colors from Cool Runnings, and as I look at them I remember the Munson's watermarks I loved so much back in the 80's and think Bill would absolutely love this flower. First blooms are 7" across and she goes and goes like the energizer bunny.

Not a day goes by without her getting pollen! I hope you'll love Cool Runnings as much as I have enjoyed growing her. Unique. Fertile both ways. Very Limited.