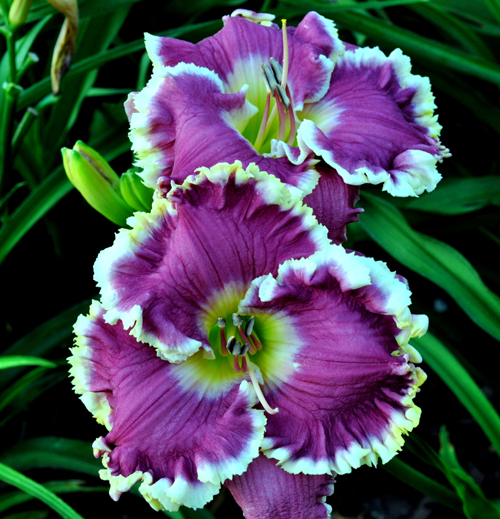 *Cutting Loose

---
*
CUTTING LOOSE
(Pierce, G.)

TET

8320-C (Emerald Bay x Pink Cavalcade)

32"

EV Ere fr.

6" flower 5-way branching and 40 buds.

The blooms of 'CUTTING LOOSE' are absolutely beautiful.

The color is not Lavender, purple, nor blue, but a combination of all three, and what is especially appealing is the coolness of the color, completely clean with no pink tones.

There is a strong jagged white edging sporting little white teeth.

The white edge accents the white watermark, with the green throat completing this radiant flower.

'CUTTING LOOSE' is a pod stud as well producing a dozen large pods per scape.

Whether early season or late you'll love it!

Easily fertile both ways.