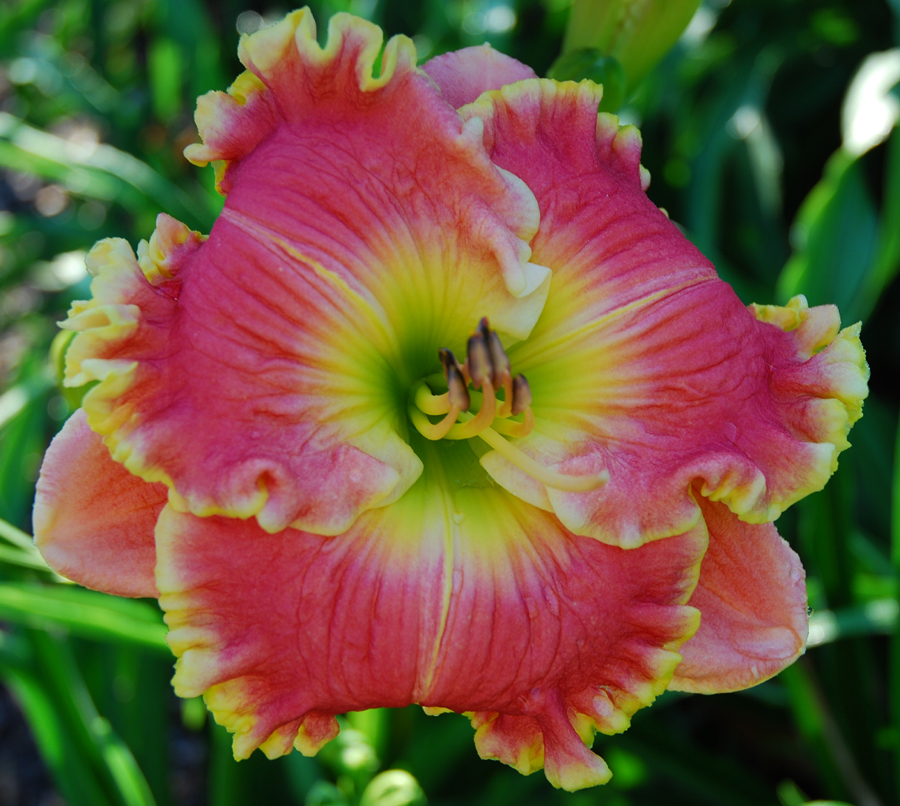 *Dixie Sunrise

---
*DIXIE SUNRISE (Stamile,P.) TET 5108-C (Leslie Renee X Judy Farquhar) 30" ERe. Emo. Nofr. Ext. Ev. 6" x 4 ¼" x 2 ¼". 5-way branching (3 laterals plus terminal Y). 35 buds.

Looking at DIXIE SUNRISE it looks to be an even larger flower than it is. It looks to be over 7" but it is deceptive. It really is the 4" petals and wide sepals that give this flower the illusion of being massive.

DIXIE SUNRISE is a cross that worked as planned. It gets great color from LESLIE RENEE with the large size from JUDY FARQUHAR. The color is superb even in the early season. The color on first scapes is a deep pure rose with an apple green throat. It becomes more rose pink on rebloom. A lovely flower and greatly admired in the garden. Fertile both ways.