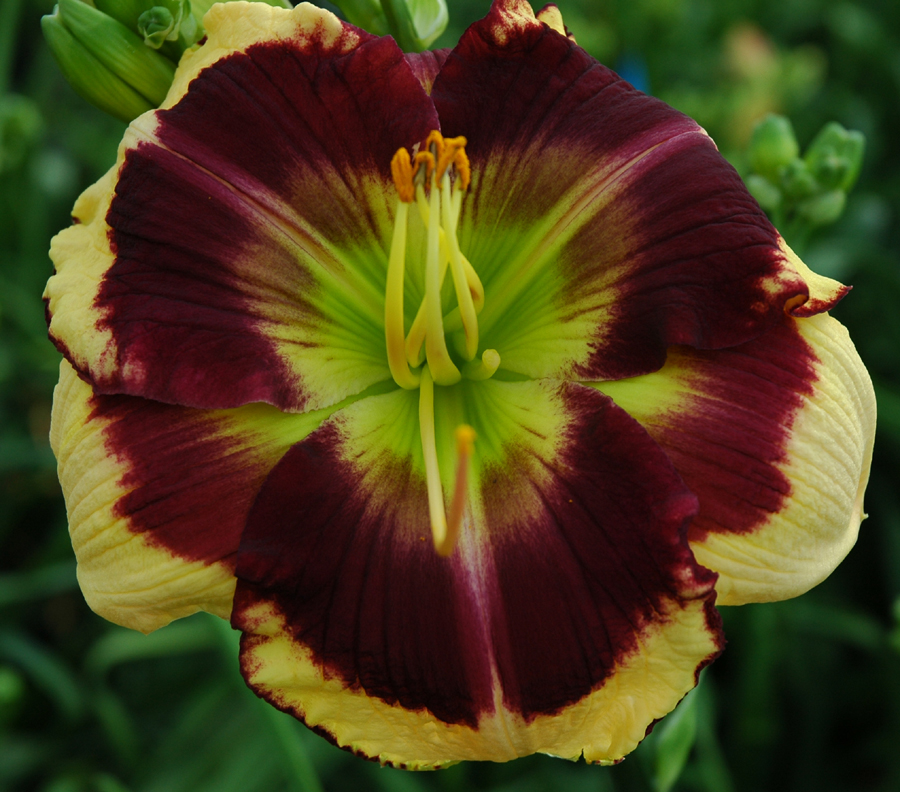 *Giant Panda

---

*GIANT PANDA (Stamile,P.) TET 5234-B (Elderberry Candy X Tetra Peppermint Delight) 26" ERe. Emo. Slight fr. Ev. 6" x 3 3/8" x 2 ½". 3-way branching. 21 buds.

Although most visitors have had a difficulty choosing a favorite, my personal favorite of the Tetra PEPPERMINT DELIGHT F1s has been GIANT PANDA. It gets its name from the stark contrast between the huge plum violet eye and light cream base color. Moreover, this flower is overwhelmed by its huge green throat. I also love the wide, blunt rolled back sepals that set this flower apart.

A great parent for huge black eyes. Fertile both ways. Outstanding!