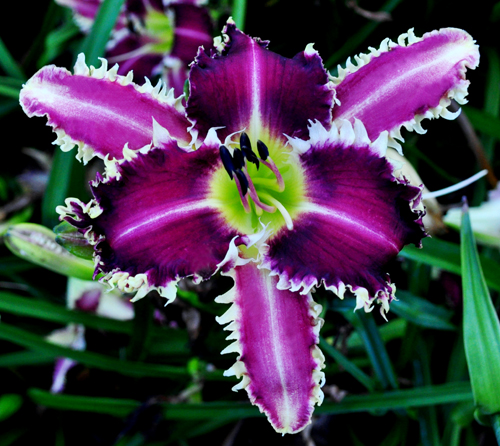 *Hooked

---
*
HOOKED
(Stamile, P. – Pierce, G.)

TET 821

(Eight Miles High x I Wanna Piranha) 38" EV E re 7" flower 6-way branching 40 buds.

You will not need 20/20 vision or a
magnifying glass to see the long and large teeth on this true toothy daylily.

The petal color is a medium to light purple and the teeth are pure white.

'HOOKED' looks like the photo bloom after bloom and is the best true toothy daylily I have seen anywhere.
Tall with lots of buds and branching, 'HOOKED' will put big teeth on almost anything you put her on.

Fertile both ways.

Very limited.