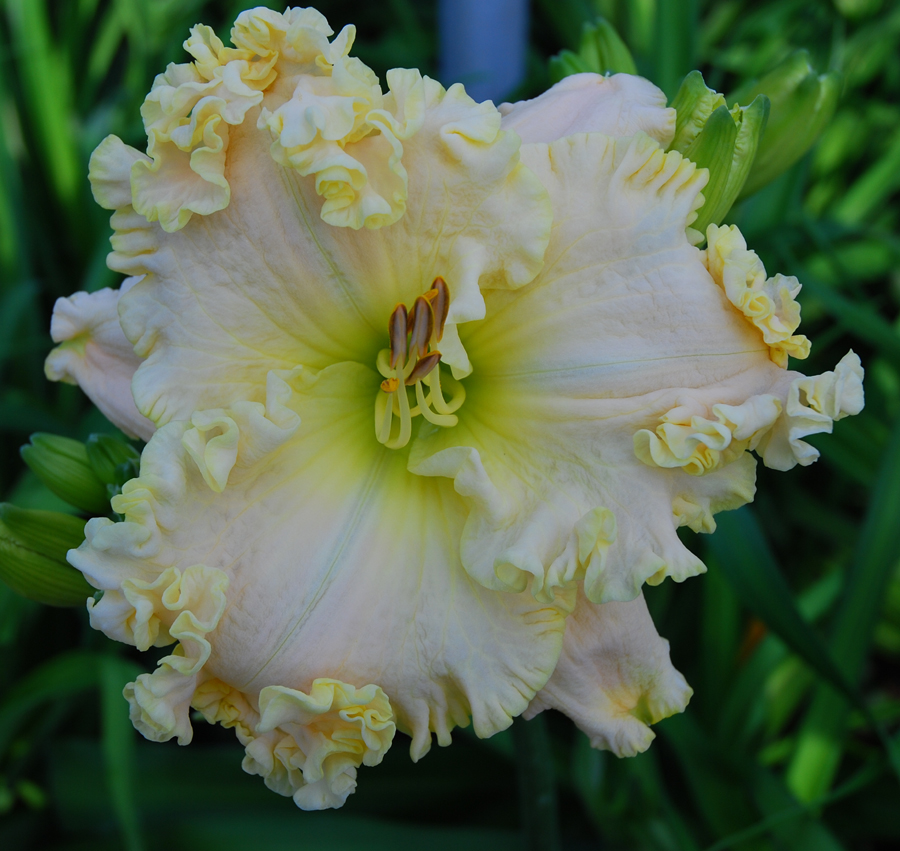 *Lacy All Over

---

*LACY ALL OVER (Stamile,P.) TET 516-C (sib to Alpine Ruffles X Alpine Ruffles) 35" EMRe. Emo. Fr. Ev. 7" x 4" x 2 ½". 7-way branching (4 laterals plus terminal W). 45-50 buds.

This F2 cross may or may not be a cross of WHITE MOUNTAIN x ALPINE RUFFLES. My records indicate only that it was a sib cross. I knew ALPINE RUFFLES would throw ruffles but I had no idea that crossing it with its siblings would bring out so many good qualities like great branching, the early opening and especially the extensive lacy edging.

Because of its nocturnal blood LACY ALL OVER and its sibs start to crack open the day before. This characteristic, I believe, allows the flowers to open with only rarely hanging up despite extraordinary lacy ruffling and occasional angel wings. This may be important in getting fancy flowers that do not hang. A fine daylily. Fertile both ways.