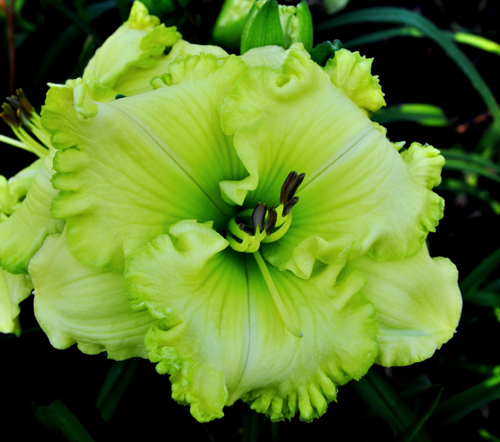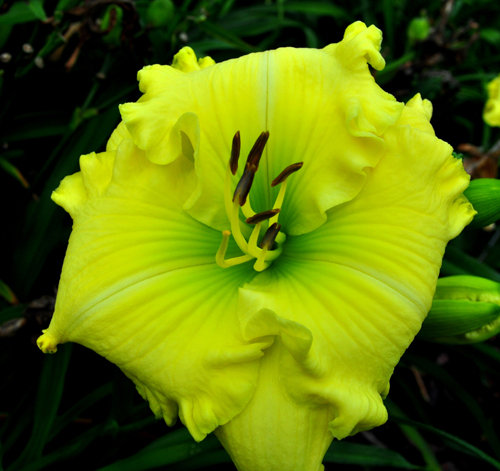 *Limonero Squeeze (top in shade, bottom in sun)

---
*
LIMONERO SQUEEZE
(Stamile, P. – Pierce, G.)

TET 840-A

(Going Green x Ten Gallon Hat)

26" EV Ere fr. 6" flower 7-way branching 40 buds.

Green continues to be an extremely difficult daylily color to capture on camera.

'LIMONERO SQUEEZE' is a large lemon-lime self with very heavy substance.

The strong green coloration from the throat radiates out mixing into the lemon petal color.

It has more green than either of the parents and our greenest daylily to date.

The lighter picture shows the flower in April with nights still in the mid 50's.

The second shows 'LIMONERO SQUEEZE' in May.

As the whether warms, the wide petals role back by daybreak.

Easily fertile both ways.