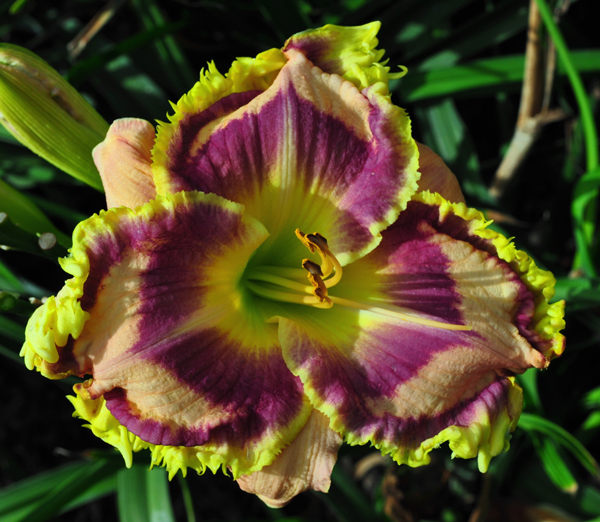 *Mystic Image

---
*
MYSTIC IMAGE

(Pierce, G.) TET 8292 G (Midnight Amulet x Priscilla's Smile) 32" EM Re, Fr, EV, 6" 7 way branching, 40 buds.
This is the first double edge green edged daylily that I am aware of. When walking the seedling fields with Pat the first year he said "It's green, it's really green!"
MYSTIC IMAGE is a unique, and lovely flower, one I am quite proud of. On top of the other attributes, MYSTIC IMAGE is another pod stud, and this year I gathered bags and bags of seed from conversions. In addition, even after all the seeds and all the multiple reblooming, the plants in August looked strong, healthy, and untouched, where all the other futures do some serious shrinking at that time of year. Blue green foliage, and easily fertile both ways.