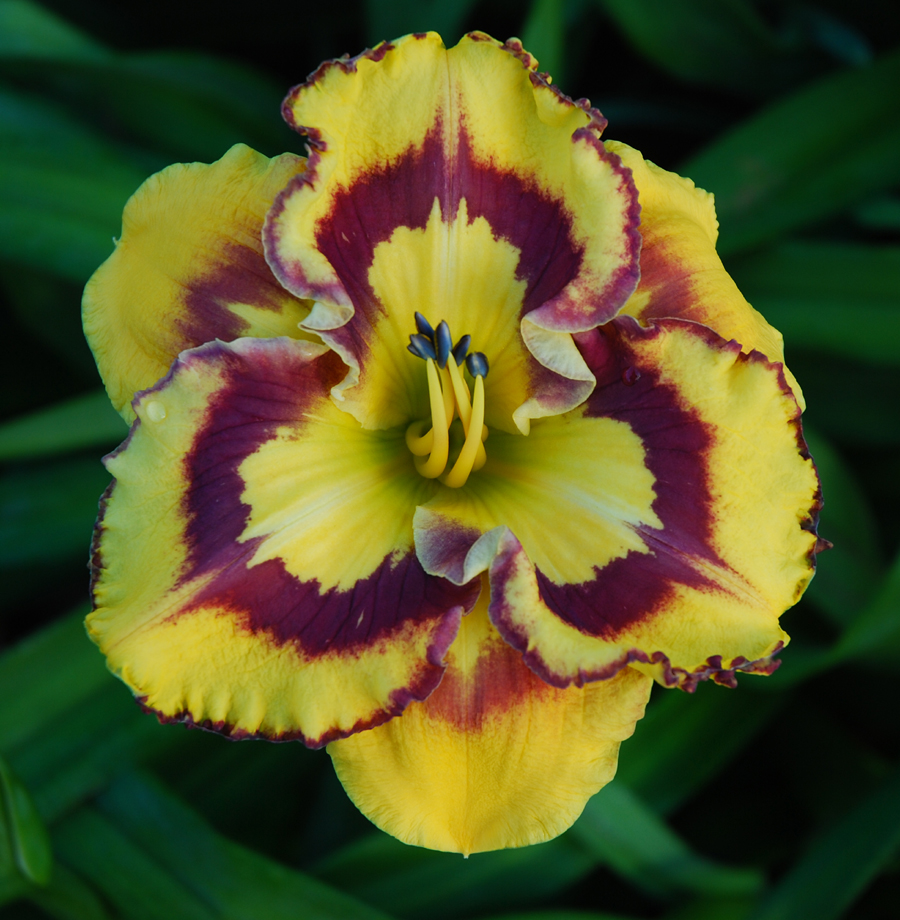 *New Paradigm

---
*NEW PARADIGM (Stamile,P.) TET 6336-A (The Band Played On X Tetra Terry Lyninger) 28" EERe.emo. vfr. SEv. 6 ½" x 3" x 2 3/8". 3-way branching. 25-30 buds.

Up until now most appliquéd eyes have been relatively small flowers in the 3.5" – 5" size range. Tetra TERRY LYNINGER has introduced a "paradigm shift" into a whole new much larger class of appliquéd daylilies. NEW PARADIGM is the first of this new class.

NEW PARADIGM is a very large pale yellow with a burgundy appliquéd eye and green throat. The flower has wide short blunt sepals. The substance is very heavy.

A fabulous parent not only for appliquéd throats where it has been our number one parent but also for multicolored edges in both gold and various border colors.

NEW PARADIGM is a stunning daylily that opens new avenues of exploration in patterns, appliqués and double edges. Easily fertile both ways.