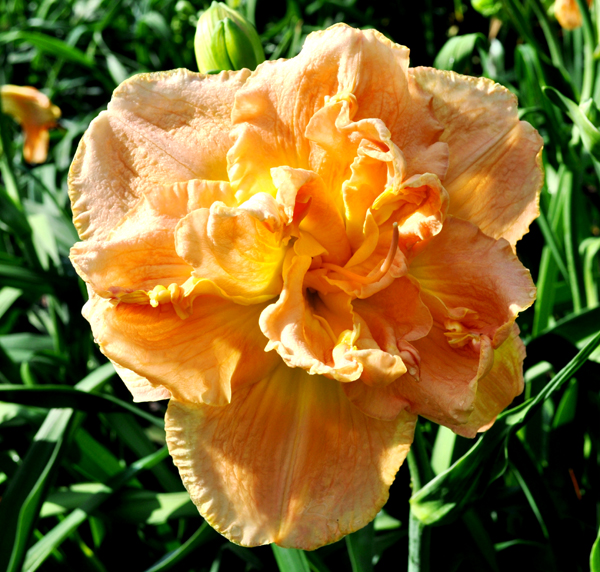 *Pumpkin Giant

---
*PUMPKIN GIANT
(Stamile, P - Pierce) TET 79 A (Coral Explosion x Tet Making Double Time) 38" EM Re, Fr., EV, 7" 6 way branching 35 buds. 100% Double.
The first thing that comes to mind when you see this flower is Big! Grown in our back beds I watched visitor after visitor enter the garden, gasp, point, and then head strait to the back where it was growing. Then they would either say it was the most beautiful double they had ever seen, or they are not really into the doubles, but they definitely want this one! Thank You for all your kind comments.
PUMPKIN GIANT grows like it is on steroids. On her fifth set of rebloom scapes the base of the scape is still the size of your big thumb, still has the branching, and still has a big sturdy blossom. If there is a stout medal for the doubles PUMPKIN GIANT will certainly be in the top running. The green throat is actually much larger than the photo, and it needs to be seen a little from the side, as it is blocked by the doubling head on. There is a long waiting list so order early. Collections are always honored first. Fertile both ways.