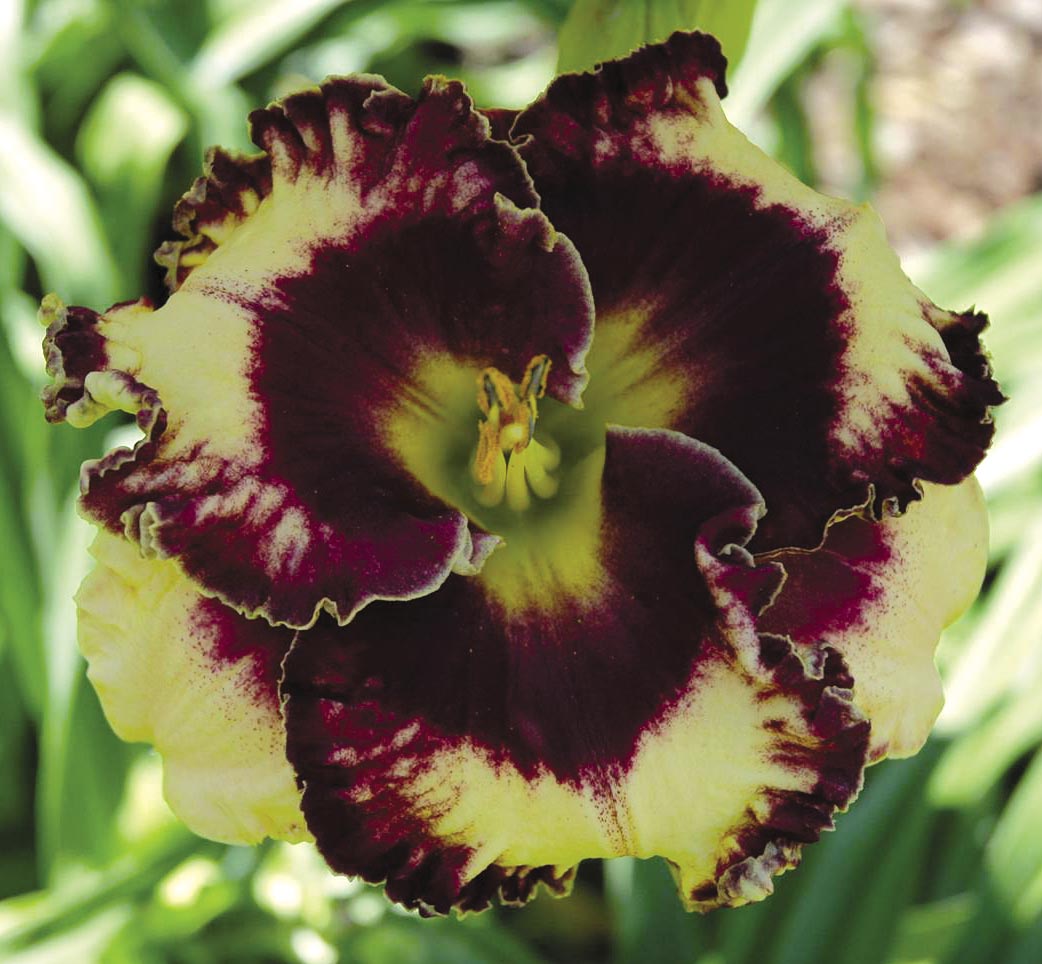 *GRAND MASQUE

---

*GRAND MASQUE (Stamile,P.)TET 393-A (Rock Solid x Dream Candy) 23" EMRe. fr. emo. SEv. 5 ½" x 3" x 2". 4-way branching (2 laterals + terminal "Y"). 20 buds.
This is one neat flower. What is unique about the coloring is that most eyes and edges are precise. This one wants to blend between the cream base color and the violet black eye and edge. The eye blends softly into both edge and simultaneously into the cream base while the edge does likewise in blending softly into the cream base even to the point of showing discreet dollops of anthrocyanin as if lightly spray painted on the cream canvas.
The form of the flower is superb with wide chubby blunt sepals and short fat petals that give the flower that "elusive" pansy face. Add an olive green throat to the clear petal colors and you have a truly beautiful flower. Fertile both ways and a remarkable breeder for eyes.