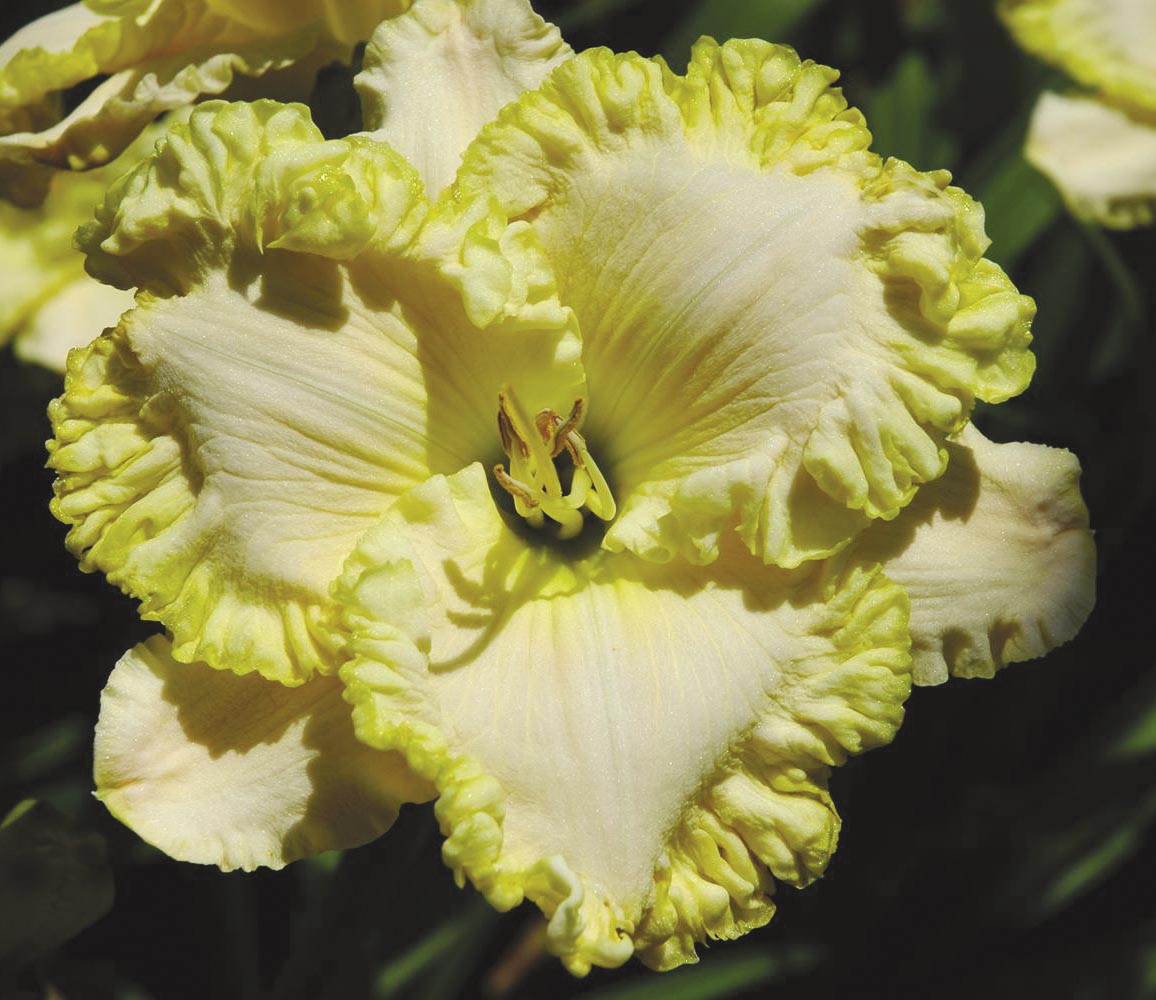 *LACY BORDER

---

*LACY BORDER (Stamile,P.) TET 319-C [(Victorian Lace x Michael Miller) X Spectral Elegance] 33" ERe. emo. EV. 6" x 3 ½" x 2 ¼". 5-way branching (3 laterals + terminal "Y"). 35 + buds.
The first time I saw a flower like LACY BORDER was 15 years ago. Ed Brown was showing pictures of small yellow daylilies from RUFFLED MASTERPIECE with incredibly wide, ruffled edges on the petals and ruffling on the sepals as well. There simply was nothing like that kind of ruffling in the tets at that time. Oh, there was the "DBD" type ruffling but nothing flat that seemed to cover the face of the flower with ruffling rather than gathering ornately at the edge. Fast forward 15 years and a grandchild from Tetra RUFFLED MASTERPIECE is giving the same effect, only this time it is in a 6" flower rather than a 4 ½" flower.
LACY BORDER is a cream with a green gold edge that always opens flat and early in the morning. Excellent plant balance and plant habit make this one stunning daylily. Fertile both ways.